Ribe
a Beautiful area 
Hotel Wadden Sea is situated in a quiet area with a great view to Ribe Skyline, the Dome and the old city. The pedestrian street is only 100 meter from the hotel and our famous church 400 meter away. Unesco Nationalpark Wadden Sea is only 5 minutes drive by car. 
Time for inspiration
Ribe offers culture, nature and a unique atmosphere. In Ribe you can meet the Vikings in the Viking Center or explore the Black Sun phenomenon with thousands of birds or walk along millions of oysters in the Wadden Sea.
Visit our impressive Dome or take a walk in the old town – either alone or at night ruled by the watchman.
Visit our museums and learn about the ancient roads, Vikings or Ribe history – Denmark's oldest city.
At Hotel Wadden Sea we are interested in our guests and are always willing to help with advice and inspiration. Be inspired here: Info Ribe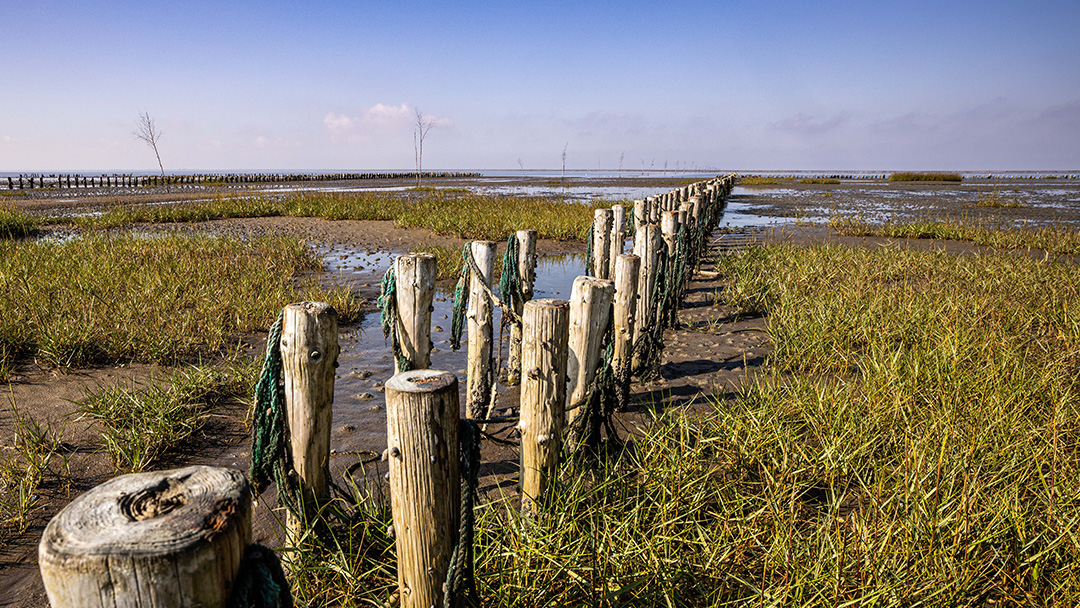 Our rooms
Hotel Wadden Sea consists of 6 well equipped hotel rooms with beautiful views over the old part of town and Ribe Cathedral. The rooms are decorated in a Nordic style with the Wadden Sea as a theme, and they are offered as either single or double rooms, with the option of an extra guest bed if needed.
 Breakfast and lunch packs are available upon request, and the reception is fully equipped with vending machines where you can purchase drinks, candy and coffee. The reception also offers a small selection of local beers, wine, as well as souvenirs.
The hotel rooms are part of Danhostel Ribe and guests are welcome to use the same facilities, including access to Ribe Hallen, where you and play different sports. There is also a smaller fitness room and bike rental at the hotel. Read more about bike rental here: Bike rental 
*TV monitor that can be connected via Chrome Cast or your own device such as computer, phone or iPad.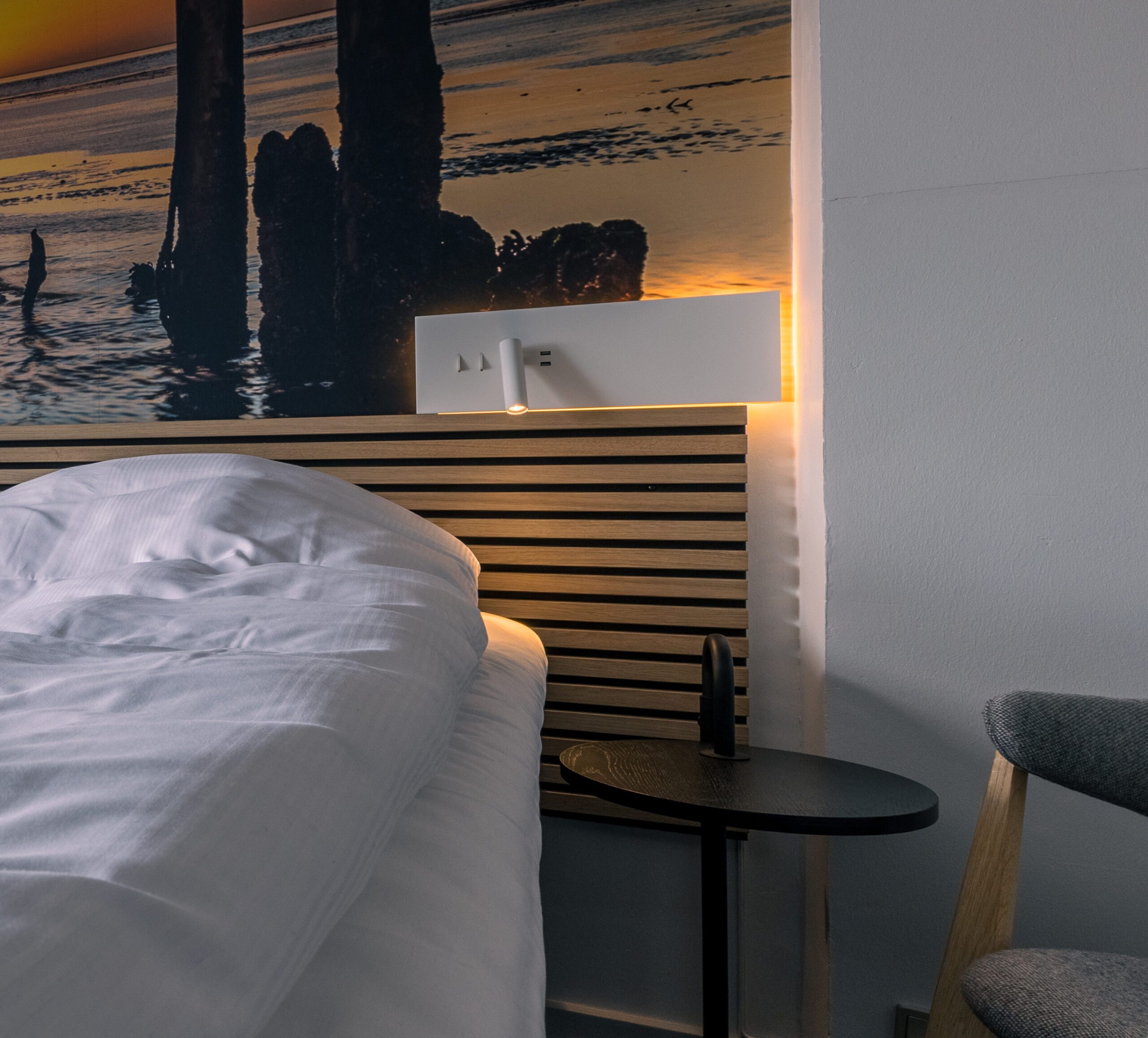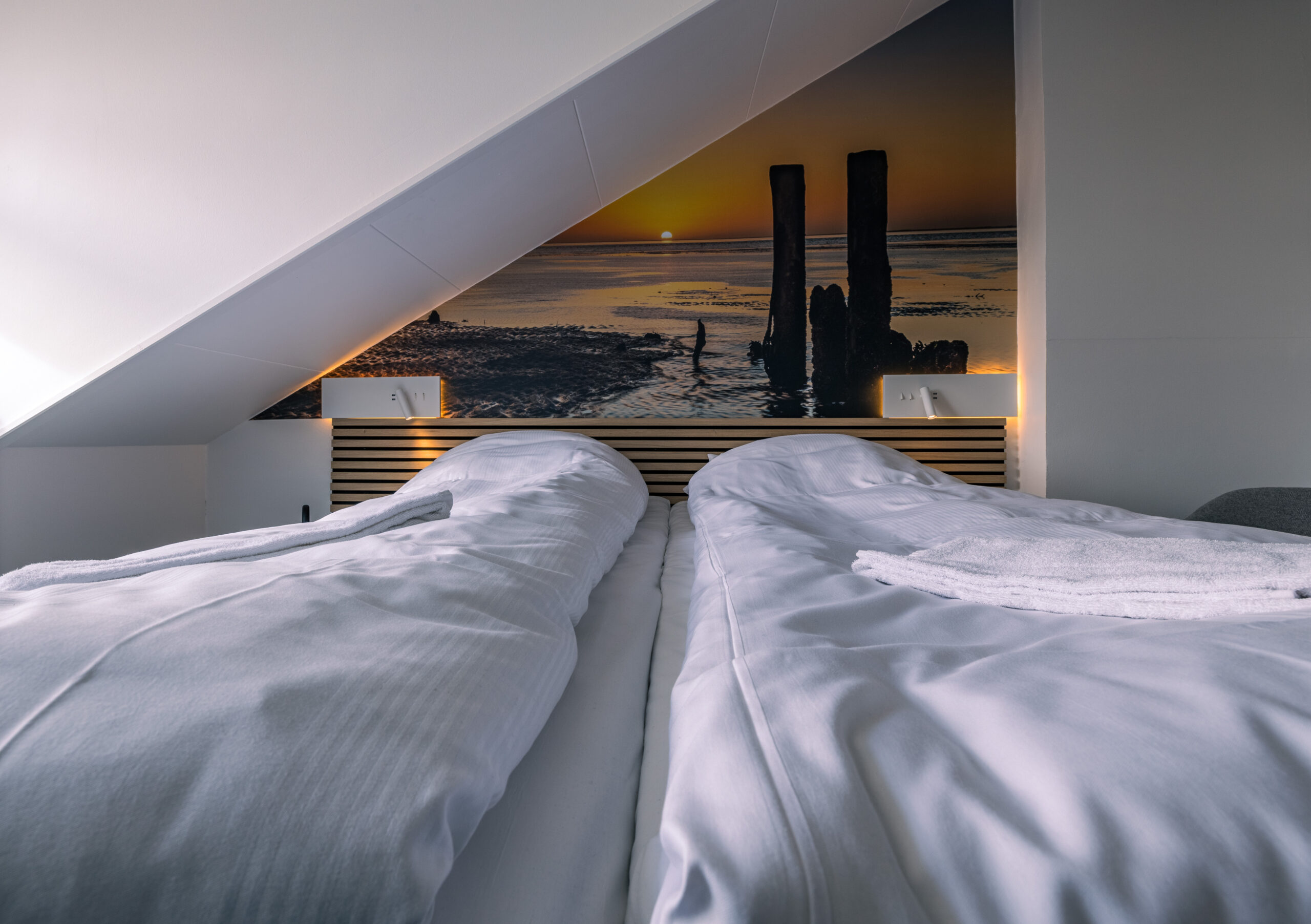 Our rooms
in the oldest town of Denmark